WE'RE STRIVING TO HELP PEOPLE"UNGLOO" FROM THE LIMITATIONS OFTHE MIND.
Who Are We?
About 14 years ago, I was in the middle of what felt like a crisis. Trying to be a "good" father of and husband while striving to find my way in this world was eating at me.
Desperate, I started kneeling or sitting cross-legged on the ground, deliberate breathing, observing my thoughts, and letting them go to try and release the anxiety and feelings of failure that built up during the day. There was something about sitting on the ground that helped me open my mind and body. It calmed my looping thoughts and helped me literally feel more grounded before going to bed. 
Even though I liked this meditation thing it I'd get really uncomfortable after about 5 minutes. I had to find a solution.
There Was No Good Solution.
I searched online for years to try and find something that seemed modern, masculine, and supportive. I couldn't find anything! It seemed like men were left to their own devices to find something that fit them, particularly the tight western variety. So many of the resources online were targeting flexible females with lotus flowers and yoga pants photos.  It was clear I wasn't the target market for these types of cushions, but why?
The idea of designing a meditation seat that would fit me physically and stylistically was something I just couldn't let go. By 2019 I started working on some designs, using the name SitCube.
I knew I had to make something that was comfortable, supportive of the hips and back, height adjustable and portable!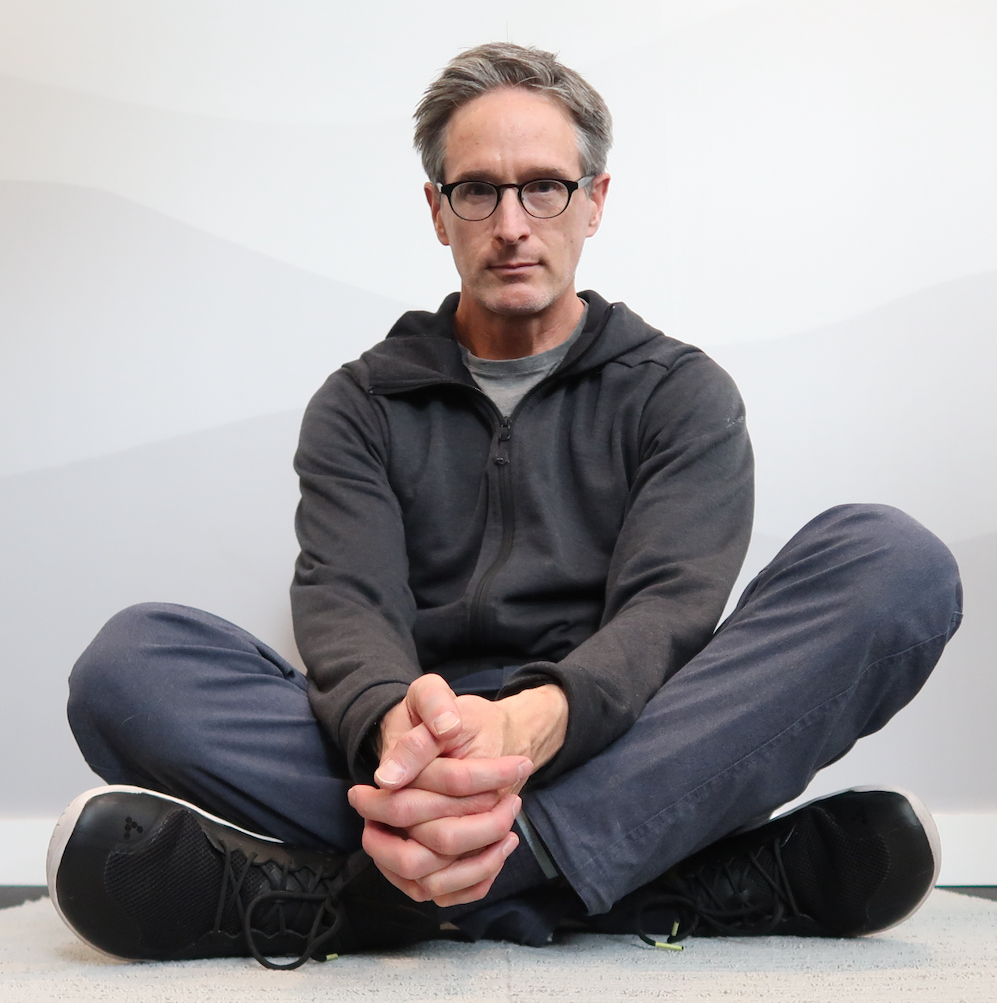 Looking Forward.
This is me in 2020. Sitting like this, especially 10 years ago, was nearly impossible. However, my hips and back were still NOT supported in this position. Inevitably something would go numb after about 6 minutes. I knew there had to be a better way.

Fast forward to today where we offer a product to help and support those with less flexibility to meditate effectively. The fact that we're making something that can help tip the scales, even in a very small way, creating communities where people can work through their mental health challenges is liberating. Waking up in the morning knowing these products can truly help someone start their day on solid ground seems like the right thing to be doing.
Our Products.
We are moving forward with the Ungloo Box, SIT3, and SitBlox. All are designed to help meditators, particularly the not-so-bendy meditator, sit in a way that feels supportive. All of our products are very lightweight and portable. They are made in China and designed in Boulder Colorado. We have yet to find a meditation seat that is as supportive of the hips and as portable as these products. We see more and more people wanting to sit in meditation on the ground but don't feel like it's their thing because their bodies are different. We're making meditation more accessible and available to everyone.
Ready to support your body to help calm your mind? Take a closer look at our products!